DWR Employee Uses Quilting Hobby to Aid First Responders Amid Pandemic
Published: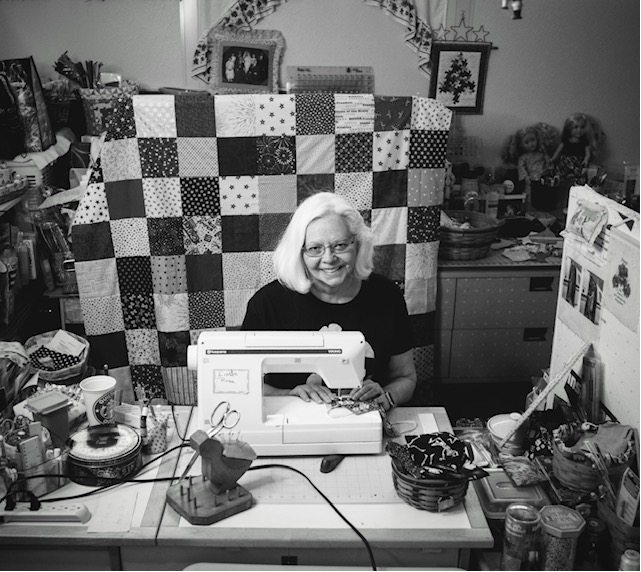 Face coverings have become vital to our public health during the COVID-19 pandemic.
When Department of Water Resources (DWR) employee Linda Slavik learned of the overwhelming need for face masks, she took it upon herself to make themed masks and donate them to those that needed them most.
"There was such a great need (for masks) for our first responders, nurses and doctors," Slavik said. "I had the material and the ability and just knew that I needed to help fill the need."
Slavik has been serving the people of California for nearly 25 years. She started her career at the Department of Consumer Affairs, then worked for a decade at the California Bureau of Auto Repairs before joining DWR in 2006.
Linda currently serves as a Research Data Analyst in DWR's Division of Flood Management, working on special projects and helping train co-workers on new programs.
"I enjoy the variety that my work at DWR offers," Slavik said. "I learn something new every day and the work challenges me."
More than 40 years ago, Linda took up a new hobby -- quilting -- a passion passed down from her mother.
"As my mother grew older her eyesight began to fail, quilting was a way for us to spend time together and stay connected," she said.
When her quilting sessions with friends and family were cut short to prevent any potential spread of COVID-19, she had plenty of leftover fabric. And that's when she had the idea to make face coverings.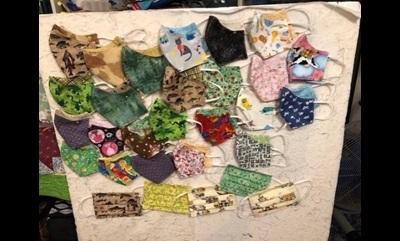 Slavik shifted gears from making comfort quilts to creating face coverings, donating hundreds of masks since the pandemic hit.
The first batch, about 45 masks, were made for family and friends that work in healthcare and as first responders. After word got out via social media, requests started flowing in, an additional need was identified, and she started making crochet bands to make wearing the masks more comfortable.
Each mask takes about two to three hours to make and come in a variety of patterns. Slavik has sent her masks and bands to users in seven different states.
"I utilize whatever material I have lying around, and sometimes people send me requests for different designs," Slavik said. "I have made masks that have animal prints, sports logos, vehicles, and polka dots."
She is excited for the months ahead, and orders are already stacking up.
"I have fall fabric, Halloween fabric, and Christmas fabric," she said.
The quiltmaker thinks that even when the virus eventually dissipates, the use of face masks will continue. She hopes people will continue to wear them as a courtesy to others.
"I think we'll continue to use them in some respects," she said.