DWR Calls for Increased Collaboration in Climate Change Fight With "Moving to Action" Plan
Published: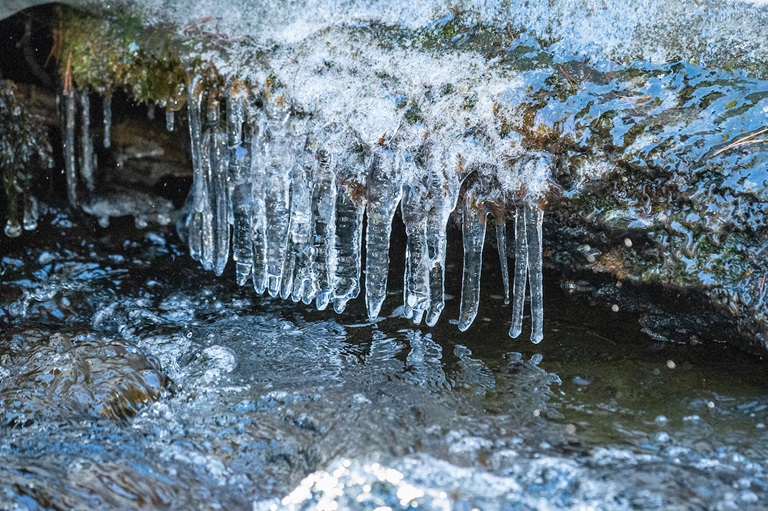 California's Mediterranean climate is highly variable – veering from drought conditions one year to flooding the next. These variable conditions are nothing new or unexpected.
What is new, is that science tells us climate change has increased the intensity and frequency of these extreme events in recent decades, which in turn can amplify risks for wildfires, our power grid, and public health and safety.
To adapt to intensifying extremes, federal, state, and local governments must be proactive in analyzing how climate change may impact California's natural resources – as well as people and property.
In a step to toward that goal, the Department of Water Resources (DWR) released "Moving to Action", a call for essential partnerships, planning, and collaboration with state, federal, and local agencies.
"Working with climate researchers, DWR will provide actionable information to local water managers so they can respond to climate change," said John Andrew, DWR's assistant deputy director for climate change. "And by creating a community of practice related to climate analysis, we can learn from each other on how to better respond to climate risk."
This endeavor is one of DWR's responses to Governor Gavin Newsom's Water Resilience Portfolio, which calls on State agencies to "inventory and assess anticipated impacts of climate change to our water systems, including growing drought and flood risks, and other challenges to water supply reliability."
"Moving to Action" focuses on two key points that DWR identified as tangible and critical next steps toward helping fulfill the goals of the Portfolio:
1. Develop data, tools, and guidance for watershed-based climate vulnerability and adaptation analyses.
Ways DWR will implement this could include:
Developing a consistent framework to evaluate climate vulnerability and risk, and to track progress towards climate change adaptation and resilience.

Performing watershed-based technical evaluations in major river basins to generate actionable climate data and forecast changes in water availability, demand, and quality.
2. Explore the formation of a California-based network of climate scientists and water management practitioners.
Ways DWR will implement this could include:
Collaborating on pilot projects to inform and refine methods to incorporate climate change in decision-making.

Seeking funding and other resources for studies to generate better climate change information for decision-making.
As the impacts of climate change intensify, local water managers will need better tools to identify the adaptation strategies for their watersheds and diverse hydrology to make more-informed infrastructure investment decisions.
"As a reservoir operator for flood control, agriculture, environmental, and other issues, we have already had to adapt to changing hydrologic conditions involving extremes – not contemplated when the projects were built – by using the latest technology and resources from some of the smartest minds in their fields," said Wes Monier, chief hydrologist, Turlock Irrigation District. "Continuing this success can only be accomplished through the continued development of tools and relationships with the various agencies, organizations, and institutions who are working towards a common goal."
The two "Moving to Action" key points were identified during DWR's 2019 three-day summit with numerous partners –Planning for Change –which led to multiple recommendations included in the Water Resilience Portfolio for water managers and policymakers.
DWR is committed to working with partners to develop, share, and support innovative, watershed-scale approaches for evaluating climate vulnerability and the implementation of adaptation strategies for California's water systems.
Email DWR's Climate Change team for more information on Moving to Action.