DWR Seeks Public Input on Groundwater Management Plans from Critically Overdrafted Basins
Published: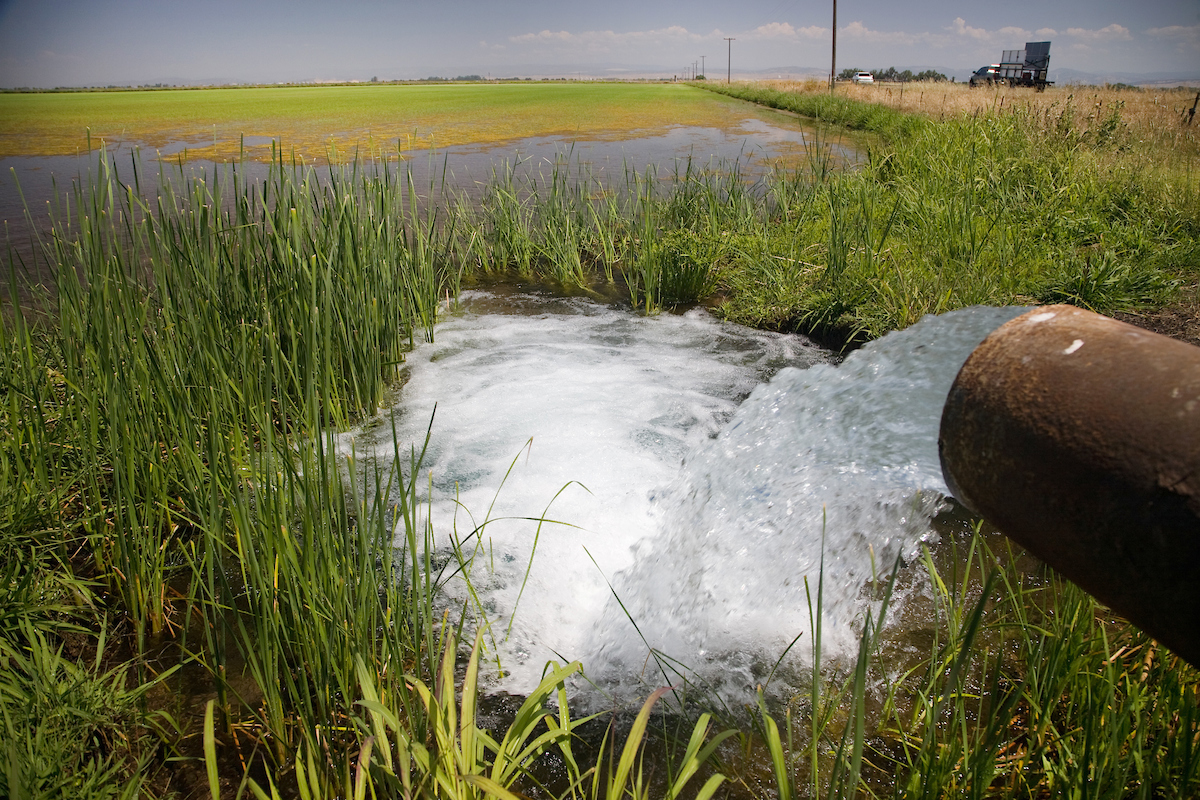 Community and stakeholder input is needed on plans that show how local water agencies will manage their critically stressed groundwater basins over the next 20 years. Agencies in critically overdrafted basins spent many months developing groundwater sustainability plans and submitted them to the Department of Water Resources (DWR) earlier this year. Plans can be viewed online through DWR's SGMA Portal and are open for public comment.
DWR will consider all public comments and seeks input from stakeholders including domestic well owners, agricultural users, environmental users, surface water users, public water systems, California Native American tribes and members of disadvantaged communities.
Local control
The Sustainable Groundwater Management Act (SGMA) acknowledges groundwater is best managed at the local level because every basin is different, and solutions must be tailored to each basin and its groundwater users. SGMA empowered local water management agencies to form groundwater sustainability agencies (GSAs), and to create and adopt plans to manage their groundwater basins for long-term sustainability.
Representatives from local water agencies, groundwater users, community members, and other stakeholders worked together to form their GSAs. They were entrusted with establishing jurisdictional boundaries, engaging with the public, and collaborating with neighboring basins over several years in order to address complex and challenging issues.
The importance of California's groundwater
Groundwater is a critical component of California's water supply, providing approximately 40 percent in a normal year and up to 60 percent during dry times.

Groundwater

is the only water supply for almost a third of California residents, and many cities, farms, and disadvantaged communities rely on groundwater for all of their water supply needs.

Groundwater acts as a drought buffer by providing water that is available to use when surface water supplies are diminished. Groundwater storage has become even more important as California's changing climate produces less snow and more rain.

Overpumping of California's groundwater has led to seawater intrusion into groundwater basins, degraded water quality which makes water unfit for drinking or irrigation, and lowered groundwater levels

which can cause wells to go dry

. Lack of groundwater management has left entire California communities and farms without clean, reliable, local water supplies.

Excessive groundwater pumping also causes subsidence, which is

the gradual sinking of land surface due to the collapse of underlying aquifers. Subsidence damages canals, bridges, levees and roads as well as homes and businesses.
More information about the significance of managing groundwater for long-term sustainability is available on DWR's website.
DWR support
Since SGMA's passage in 2014, DWR has provided $180 million to support the development of sustainability plans. An additional $200 million will be provided over the next five years to assist with implementation of these plans. Earlier this year, DWR and the State Water Resources Control Board conducted workshops to provide an overview of the plan submittal and review process. Those workshops and accompanying presentations are available online. The State is focused on continued engagement and communication as the process continues.
Aligning with California's long-term vision
SGMA aligns with many of the principles outlined in the Governor's Water Resilience Portfolio including:
Embrace innovation and new technologies.

Encourage regional approaches among water users sharing watersheds.

Integrate investments, policies and programs across state government.

Strengthen partnerships with local, federal and tribal governments, water agencies and irrigation districts, and other stakeholders.
Submit a Public Comment
Public comments are welcomed and encouraged - a SGMA Portal account is not necessary. The public comment window for each plan is listed online and information about how to comment can be found in a new fact sheet in English and Spanish.
To submit a comment online, visit the SGMA Portal (SGMA.water.ca.gov/GSPcomments) or mail comments to DWR's Sustainable Groundwater Management Office at 901 P Street, Room 313B, Sacramento, California, 95814.