DWR, partner agencies, provide free water education resources for distance learning
Published: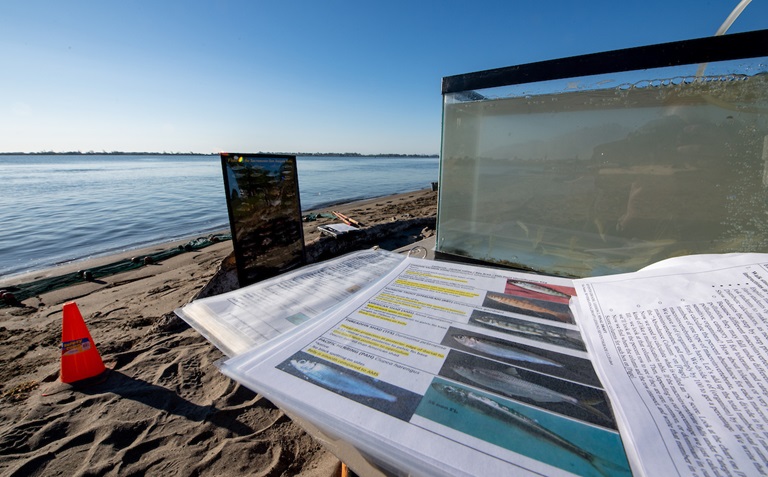 The Department of Water Resources (DWR) and its partners are providing learning resources to support water education while many California families are dealing with the challenges of distance learning. These free supplementary materials include workbooks, posters, and activity guides for teachers, educators, and parents, as well as online programs such as Water Wednesdays.
"Water touches every aspect of our lives," said DWR Water Education Specialist Kathy Schulz. "DWR is proud to provide teachers, students, and parents with educational resources at this challenging time. Learning about how water directly impacts our everyday lives – from the food we eat, to the electrical power in our homes, to public health and recreational opportunities – is a key part of a well-rounded curriculum."
Examples of our materials include:
These materials, and many more, can be downloaded or ordered online and shipped as paper print-outs free of charge.
Partner agencies' education resources
Other natural resources and water education materials available from some of our partners include:
Water Wednesdays Brings the Classroom to You
Make sure to check out Water Wednesdays, a 30-minute program featuring DWR scientists sharing about various aspects of water in California and the work they do. The program is broadcast every Wednesday at 1 p.m. on DWR's YouTube channel. Viewers can also pre-register and join through Zoom where they can ask the presenter questions or watch a recording later as their schedule permits.
More Information
You can find links to these and other water education resources on DWR's website. Check back frequently; as new resources become available we will add them to our site.
For more information, and to be reminded about upcoming Water Wednesday presentations – which will resume on August 26 with a five-part series on salmon - follow DWR on Facebook, Twitter, and Instagram.