Amid COVID-19, Essential Work Continues with Commitment to Public Engagement and Transparency
Published: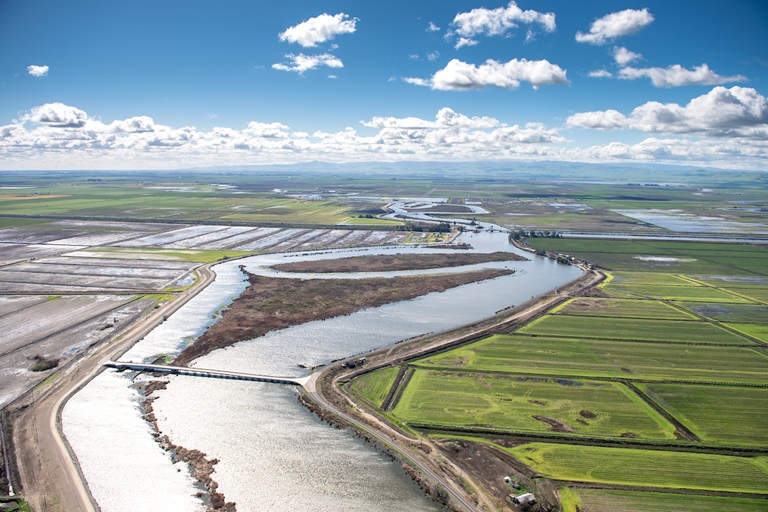 The COVID-19 pandemic underscores the need to protect public health and safety. For the Department of Water Resources (DWR), this means continuing essential functions such as reliable water delivery, flood protection, dam safety, infrastructure maintenance and environmental enhancement, while maintaining the highest standards for transparency.
While the pandemic makes it clear the state cannot proceed with business as usual, that does not mean we should pause efforts that are critical to the state. Climate change, sea level rise, flashy storms, atmospheric rivers and earthquakes will not pause for a pandemic. But while work continues during this crisis, it must not do so at the expense of public involvement and transparency.
The challenge we all face is that employees, partner agencies, project stakeholders, tribes, environmental justice communities and the public-at-large are under stay-at-home orders. It is incumbent on us to provide ongoing access to public information and opportunities for public engagement and comment.
The moment requires creativity and a commitment to transparency. We believe the best approach is to: 1) take advantage of California's ingenuity, and deploy high-tech, online solutions, and 2) go old-school, simplify, and get back to basics.
To that end, DWR has already begun to utilize the following practices to ensure that while we continue our work in today's circumstances, we do so in ways that provide reasonable accommodations and hopefully even increase public participation in our collective new normal. When feasible, and while following all public health protocols, DWR will:
Extend comment periods
Reach out to community-based organizations and other stakeholders who may be in direct communication with local residents to enlist their help in using multiple channels to notify residents of remote options for public meetings.
Arrange for live participation in meetings via telephone and online tools, and record for later viewing
Provide ample time for public comment during meetings and offer multiple ways for the public to submit comments, including email, voice messages and other means.
Utilize digital tools like surveys, videos and virtual online "office hours" to expand ways to gain public input
Provide telephone access to staff, and ensure that there is direct staff response
Provide delivery of hard copy materials for those without access to the internet
Provide a written record of online meetings, including documentation of any Q&A or supporting materials
Help publicize telephone or online meetings being hosted by our partner or regulatory agencies
Provide telephone access to staff for technical assistance
Utilize social media channels for interaction with staff
Simplify and streamline processes to reduce the volume of information
Take communications back to basics: utilizing radio for publicizing meeting information; posting flyers at essential service locations (e.g. grocery stores, post offices); and allowing for telephone public comment.

Ensure all public meeting requirements are upheld and keep up to date with any new guidance or changes to meeting terms.
Public engagement in government-led processes is critical and we need to find ways to enable every member of the community to have access. People living their everyday lives don't often have time for public meetings. But with the expansion of online and telephone resources, we have enhanced opportunities to engage and participate from home in ways we never have had before. Our anecdotal experience in the last few weeks is that the number of community members participating in meetings has significantly increased with options to join meetings by telephone and internet. We are hopeful that this may have the unexpected but welcome result of improving access and boosting participation, in a way that might even minimize our collective carbon footprint.
Californians are leaders; bold and creative. If we can work together to expand public information and public participation opportunities by harnessing technology and ingenuity, we will have contributed to paving a path for a better California. We welcome your ideas as we chart a better course in response to our new normal.