DWR Digs Deep to Bring Safe Drinking Water to a Rural Community Whose Wells Ran Dry
Published: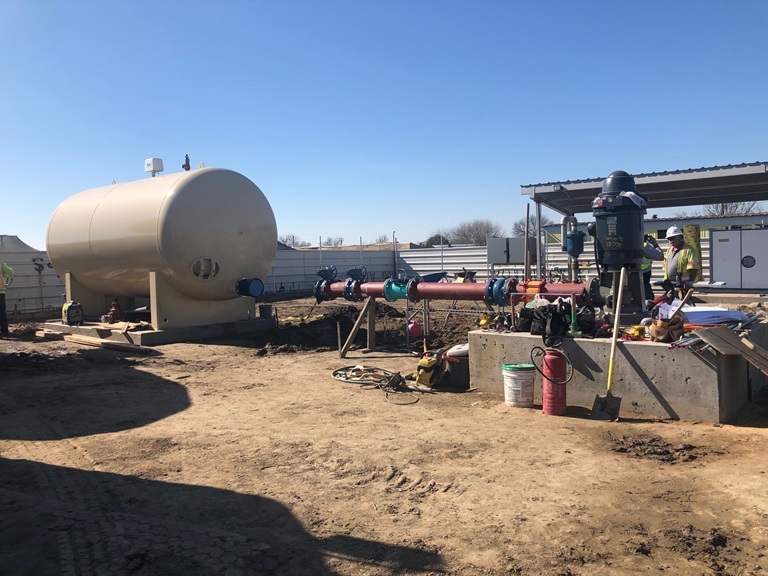 You probably won't find the town of Okieville on a map of California, but it's been a lifetime home to most of the residents of the "blink-and-you'll-miss-it" cluster of houses in western Tulare County.
Founded by settlers escaping Oklahoma during the Dust Bowl drought that reached across America's prairieland, this community faced a modern water crisis when their wells went dry during California's historic drought of 2012 to 2016. DWR and several partner agencies delivered emergency water supplies to Okieville during the drought, and this month have hooked up the last of 68 homes to a central water system.
When the town's 20 to 100 feet deep rain-recharged wells stopped producing water, DWR, the Tulare County Office of Emergency Services (OES), the State Water Resource Control Board (State Water Board), and the non-profit Self-Help Enterprises worked to deliver emergency water bottles and household water tanks.
In 2018 DWR completed a centralized, 1,000 feet deep well big enough for the community. The first homes received water from the system on April 24, 2019. This month the project completed the last connections to community homes.
"Initially we supplied emergency water to people whose wells had dried up," said DWR Drought Program Manager Steve Doe. "But we needed to create a permanent solution to ensure they had water immediately and during any future droughts."
With the logistical experience to create water infrastructure, DWR took the lead to implement a plan for a more reliable source of household water for the town. DWR and the U.S. Department of Agriculture contributed to the cost with the State Water Board supplying the greatest percentage of funds.
Managed by the newly formed Mutual Water Company (MWC), this system replaced household wells. It should supply the community with enough water in both wet and dry years.
Collaboration between local, state, and federal agencies made safe, reliable drinking water a reality for the people of Okieville.