Lake Oroville Community Update - November 8, 2019
Published: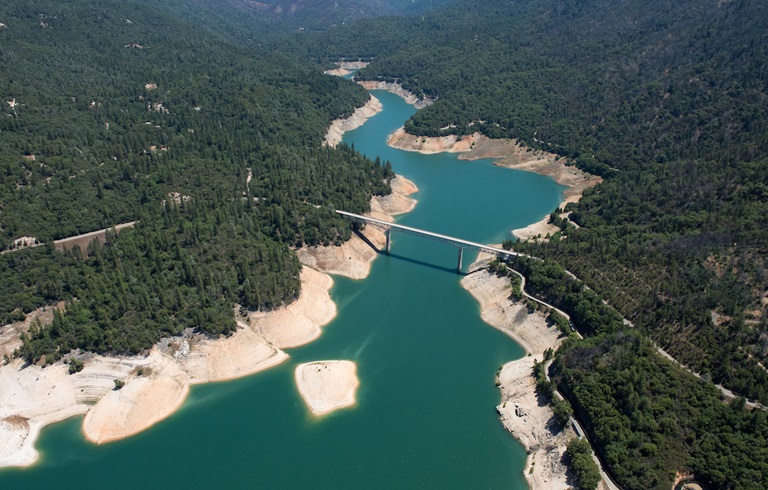 California Natural Resources Agency to Host Second Oroville Dam Citizens Advisory Commission Public Meeting
The California Natural Resources Agency is hosting its second Citizens Advisory Commission meeting on Wednesday, November 20, 2019. The meeting will begin with a site visit followed by a public meeting with presentations and the opportunity for public comment. The site visit and meeting are both open to members of the community.
The site visit will convene at the Oroville Dam Overlook Parking Area at the north end of Oroville Dam Crest Road from 8:45 a.m. to 10 a.m. Department of Water Resources staff will be available to provide information and answer questions from Commission members and the public. The Commission meeting will end at 1 p.m. Additional information can be found here.
The Oroville Dam Citizens Advisory Commission, created by Senate Bill 955 (Nielsen) in 2018, established a new public forum for discussing issues related to the Oroville Dam facilities. The Commission, housed within the California Natural Resources Agency, represents the communities surrounding Oroville Dam for the purposes of providing public input and receiving information from state agencies related to the Oroville Dam, including its appurtenant structures, the Feather River Fish Hatchery, and the Oroville-Thermalito Complex.
Spillway Boat Ramp Area Holiday and Winter Access Hours
Weekend Spillway Boat Ramp area access Friday through Sunday from 5 a.m. to 11 p.m. will be extended through the Veteran's Day holiday Monday, November 11. On Tuesday, November 12, the new winter access schedule will begin, providing daily access for motorists and the public to the Spillway Boat Ramp area from 6 a.m. to 8 p.m. As daylight hours decrease, motorists are urged to turn on headlights and pay attention to pedestrian and bicyclist safety.
Walkers, joggers and bicyclists continue to enjoy daily access on the pedestrian lane on the lakeside of Dam Crest Road from 5 a.m. to 11 p.m., as well as parking at the Upper Overlook. These access hours for the Dam Crest Road will remain the same through the winter months.
Current Lake Operations
The elevation of Oroville reservoir is 782 feet and storage is just over 2 million acre-feet. There is no rainfall in the 5-day forecast for the Feather River watershed and daily average inflows to the lake have ranged between 980 cfs to 2,250 cfs over the past week. Water releases from Lake Oroville are about 3,600 cfs and will vary throughout the week based upon power generation schedules. Water from the lake continues to be used locally for rice decomposition and waterfowl habitat and released to meet environmental and flow requirements in the Feather River, as well as downstream in the Sacramento-San Joaquin Delta. The scheduled releases to the high flow channel of the Feather River, downstream of the Thermalito Afterbay River Outlet, are 2,450 cfs.
###