How Partnering Helps DWR
Published: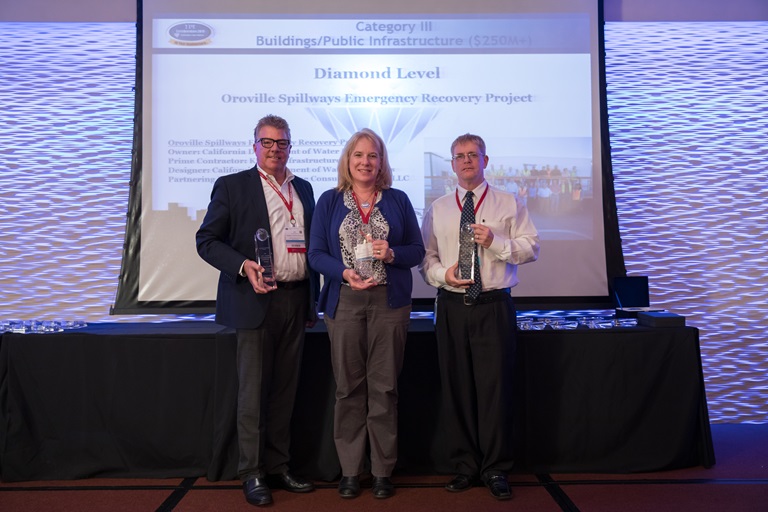 With the goals of zero accidents and claims, on time, within budget, and meeting quality objectives, DWR's Collaborative Partnering Program is a vital tool for improving the success of its construction projects.
The program is guided by a Partnering Steering Committee consisting of DWR and construction contractor executives. The program's steering committee developed and finalized DWR's Collaborative Partnering Program Field Guide, which was incorporated into DWR specifications in 2018. The steering committee meets regularly with co-sponsors Jeanne Kuttel, Chief of DWR's Division of Engineering, and David Duval, Chief of DWR's Division of Operations and Maintenance, to promote and improve the Department's partnering efforts.
The program aims to improve communication and coordination with its construction contractors. Developing dispute resolution plans and brainstorming project concerns, such as construction sequencing or substituting materials, early in a project resolves issues before they become concerns on the job site. Partnering provides a venue to build trust.
The program was launched formally a year ago for projects above $5 million in contract value and at least 100 working days in duration to help achieve common goals and objectives throughout the construction period. With the help of a partnering facilitator, a kick-off meeting with DWR engineers and the contractor's project managers is held soon after the contract is awarded. Regular partnering meetings are scheduled to provide an opportunity for good communication and to address any concerns. To keep the partnership going, the program also includes monthly evaluation surveys, quarterly workshops, monitoring mutual goals, and using the established dispute resolution ladder if needed.
"DWR recognizes and embraces the importance for partnerships," said Kuttel. "Having an upfront agreement among all key players on a project helps the project run much smoother. Challenges can occur on any project, but it is always good to identify and resolve issues before they become setbacks."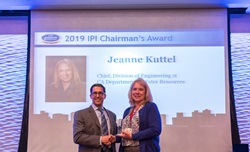 Among DWR's several projects launched as part of this program, Hyatt Powerplant's Fire Systems Modernization, Thermalito Fire Safety Modernization, and the Oroville Spillways Emergency Recovery projects have demonstrated the success of the program's partnership. On May 17, DWR, Kiewit, and Paradyne were awarded the International Partnering Institute's (IPI) Partnered Project of the Year Award for the Oroville Spillways Emergency Recovery project. Jeanne Kuttel was awarded the IPI Chairman's Award for helping promote partnering to the industry as well as internally.
DWR's program has implemented best practices from the International Partnering Institute and Caltrans's Partnering Program for construction.