Lessons From the Past Can Help Us Improve Dam Safety
Published: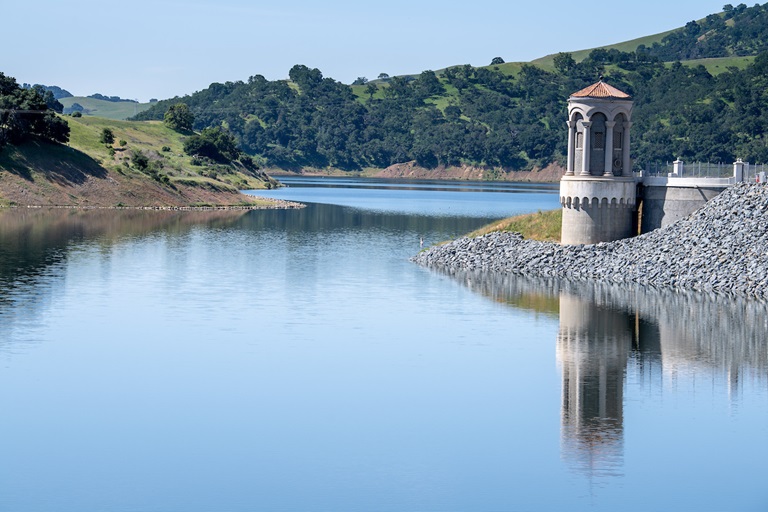 On May 31, we commemorate National Dam Safety Awareness Day, a day to reflect on lessons learned from past dam incidents and spotlight efforts to keep California's dams safe, operational, and resilient.
The Department of Water Resources' Division of Safety of Dams (DSOD) regulates nearly 1,250 non-federally owned dams with respect to dam safety. These facilities are owned by a variety of entities and are a vital part of California's infrastructure, equal in importance to bridges, roads, and airports. They fulfill important functions including water supply, flood control, recreation, and clean hydropower.
Ninety years ago, the California Dam Safety Program was established after the catastrophic failure of the St. Francis Dam, which sent a 70-foot-high wall of water and debris crashing down the San Francisquito Canyon, clearing a two-mile-wide swath of land 70-miles long and killing hundreds of people. In the aftermath of that tragedy, DSOD has focused on preventing dam failures and protecting the public from loss of life and property damage. It is the job of both the regulator and the dam owners to stay current with state-of-the-practice advances in dam safety.
As we commemorate National Dam Safety Awareness Day, we ask all Californians to join in our commitment to dam safety through investments in our water infrastructure and long-standing dam safety programs across the state.