Soil Sampling Work to Advance Data for Delta Conveyance
Published: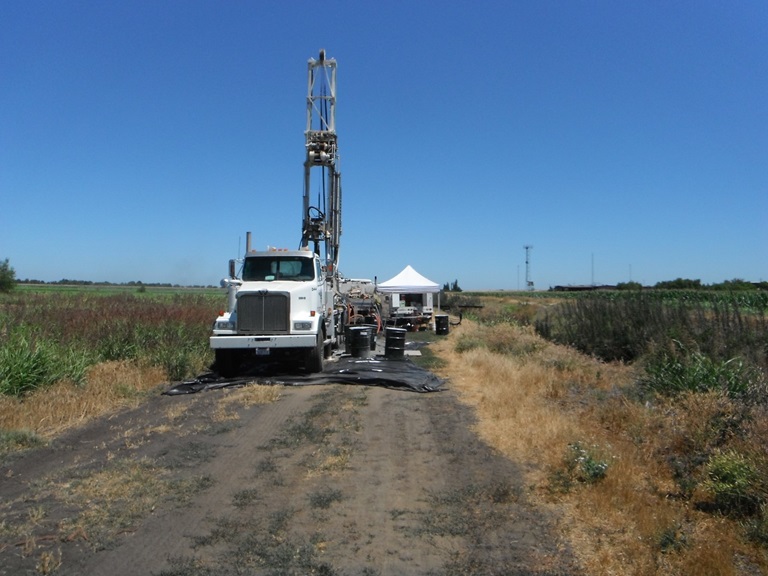 Following Governor Newsom's recent direction, the Department of Water Resources (DWR) is pursuing a new environmental review and planning process for a single tunnel solution to modernize water infrastructure in the Delta. As part of this process, DWR will begin soil explorations in the Delta in June and July of 2019. This work will support and inform DWR's environmental review of water conveyance facilities as required by the California Environmental Quality Act.
This kind of work investigates soil material to determine suitability of possible facilities and to inform the evaluation of potential impacts from construction activities. The objective of this work is to determine the composition, location, and geotechnical properties of soil materials, which are anticipated to be sand, silt, clay and peat soils that are commonly found in the Delta. This work will also further inform DWR on how to construct a project with minimal impacts to the surrounding residents. Information collected about soil conditions will also help inform the department on noise and traffic and impacts to the surrounding buildings.
This particular soil exploration will be on 19 sites in three Delta counties (San Joaquin, Sacramento, and Contra Costa). Each site will be investigated with either a bore hole drilling technique, a Cone Penetration Test (CPT), or both.
The bore holes will be between 6.5 and 8 inches in diameter while the Cone Penetration Test has a 2 ½-inch diameter probe that does not remove the subsurface material. Both tests are anticipated to descend to a depth of up to 200 feet. After each site is investigated, the boring holes will be backfilled with cement-bentonite grout in accordance with California regulations and industry standards.
Environmental monitors will be stationed near the work areas during all drilling and CPT activities and will identify potentially sensitive environmental and historic resources and relocation areas to avoid impacts. Prior to beginning fieldwork, all borehole and CPT locations will be checked for underground utilities.
This work helps us collect data, which will improve our ability to answer questions about potential impacts from a single tunnel project.