Delta Conveyance Next Steps
Published: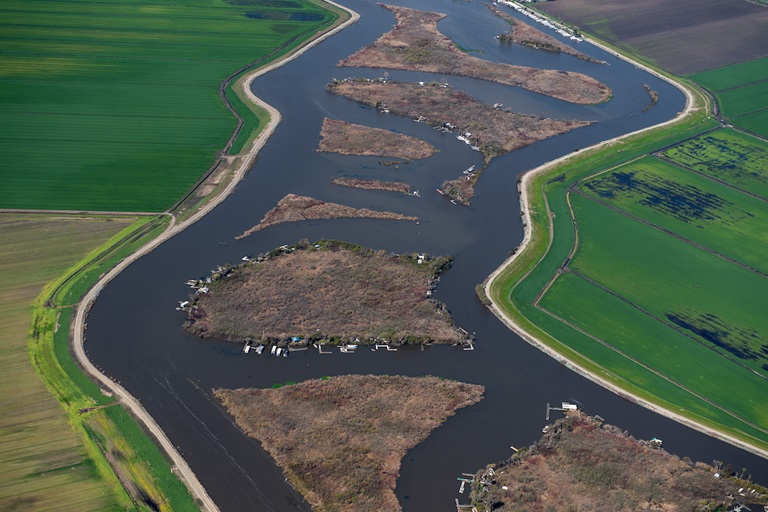 The status quo in the Delta is not an option and puts the state's clean water supply at risk. Governor Newsom has stated that he supports a single tunnel—building on the planning and analysis for modernized conveyance in the Delta done to date with an increased focus on how to make the project work for the Delta communities. The governor has also directed his administration to develop a climate-resilient water portfolio to meet California's water needs through the 21st century, including priorities in the Delta including levee protection and water quality.

Under this direction, the Department of Water Resources (DWR) will launch a new environmental review and planning process toward the end of this year. The department anticipates that the renewed planning process, including other related permitting activities, will take about two and a half to three years to complete.

• DWR will lead the renewed environmental planning process and will provide ongoing oversight of the Delta Conveyance Design and Construction Authority (DCA).

• The DCA will provide engineering, field studies and design work to inform the environmental planning process, and assist in evaluating and minimizing community impacts, under DWR's oversight. The DCA is a public agency subject to the Brown Act, and their meetings, materials and decisions are open to public review.

Simultaneous and integral to environmental planning will be a new path forward on community input and engagement. No one understands the unique character of the Delta better than the people who live and work in the region. The Newsom Administration believes that it is only through dialogue that the community can give voice to that character and help guide Delta Conveyance planning along a mutually beneficial path.

Community input can help identify solutions that respect the Delta' history and support its desired future. Some of the things that stakeholder engagement can help inform include:

• Specific footprint considerations when siting facilities.
• Design concepts that help create community benefits.
• Measures to further minimize construction effects related to quality of life and the environment (e.g. truck trips, barge traffic, noise, light, dust, water quality, levee protection, legacy community longevity, historic building preservation).
• Opportunities for economic and social benefits from the billions in future investment (e.g. small business participation, skilled craft training programs, local apprenticeships, etc.).

In parallel to the community engagement around modernized conveyance in the Delta, the state will also be engaging with stakeholders on the Water Resilience Portfolio. For information, visit the Portfolio's website.
For more information on Delta Conveyance moving forward, please watch this space for updates as they become available.