Public Comment Period Opens for Regional Flood Management Assistance Program Funding Guidelines
Published: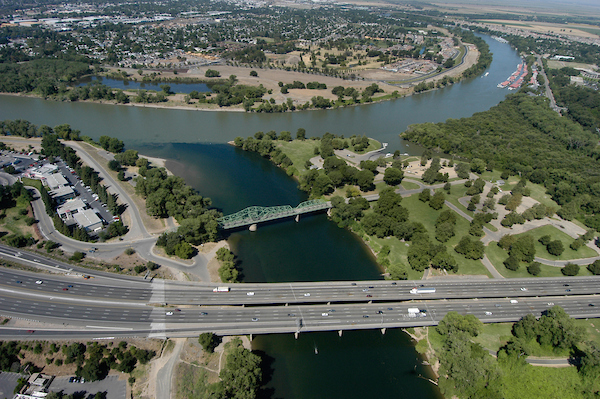 DWR has released the draft Regional Flood Management Assistance Program (RFMAP) Guidelines (PDF) for a 45-day public comment period. The proposed guidelines outline the new RFMAP's structure and process for applying for State funding for the six regional flood management groups.
RFMAP funds can be used by local public agencies to pursue projects that focus improved regional governance and Levee Maintaining Agency consolidation in support of DWR's Flood Maintenance Assistance Program. When appropriate, the funds can be used to implement programs, studies, and activities described in the Regional Flood Management Plans that are consistent with the 2017 Central Valley Flood Protection Plan Update.
To receive updates about the program, subscribe to our mailing list.
The 45-day comment period closes at 5 p.m. on March 4, 2019. Comments can be submitted by one of the following methods:
Electronic mail:
Send comments to Christopher Williams at Christopher.Williams@water.ca.gov. Electronic files should be MS Word compatible or PDFs.
Hard copy via U.S. mail:
California Department of Water Resources
Division of Flood Management
Attn: Christopher Williams, Program Manager
P.O. Box 219000
Sacramento, CA 95821-9000
Public meetings:
The program will hold two public workshops for further input on the draft Guidelines.
West Sacramento: Wednesday, February 20, 2019
Coordinating Committee Meeting
1110 W. Capitol Avenue
West Sacramento, CA 95691
9:00-11:00 am
Modesto: Wednesday, February 27, 2019
Stanislaus County, Public Works
McComber Room
1716 Morgan Road
Modesto, CA 95358
9:00-11:00 am

Program contact:
Christopher Williams, Program Manager
Regional Flood Management Assistance Program
(916) 574-2375
Christopher.Williams@water.ca.gov