DWR Engineers Recognized by CAL FIRE for Thomas Wildfire Response
Published: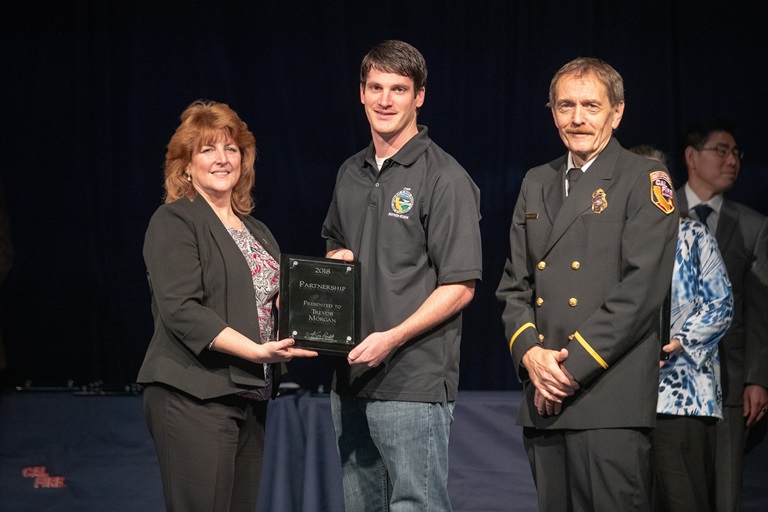 DWR engineers Trevor Morgan and Scott Kennedy were recognized by the California Department of Forestry and Fire Protection (CAL FIRE) for their work as part of the Watershed Emergency Response Team following the 2017 Thomas Fire.
Both engineers received the CAL FIRE Director's Partnership Award for Superior Accomplishment at the 2018 Director's Ceremony on January 8.
The Thomas Fire, one of many devastating wildfires to hit California in recent years, ignited in December 2017 and charred the hillsides of communities in Ventura and Santa Barbara counties.
Following a wildfire, CAL FIRE and the California Geological Survey (CGS) organize a multi-agency Watershed Emergency Response Team (WERT) to rapidly document and communicate post-fire risks to life and property posed by debris flow, flood, and rockfall hazards.
Morgan and Kennedy, both water resource engineers in DWR's Northern Region Office's water management branch, contributed their expertise to assess possible fire-induced threats caused by changes to local watersheds.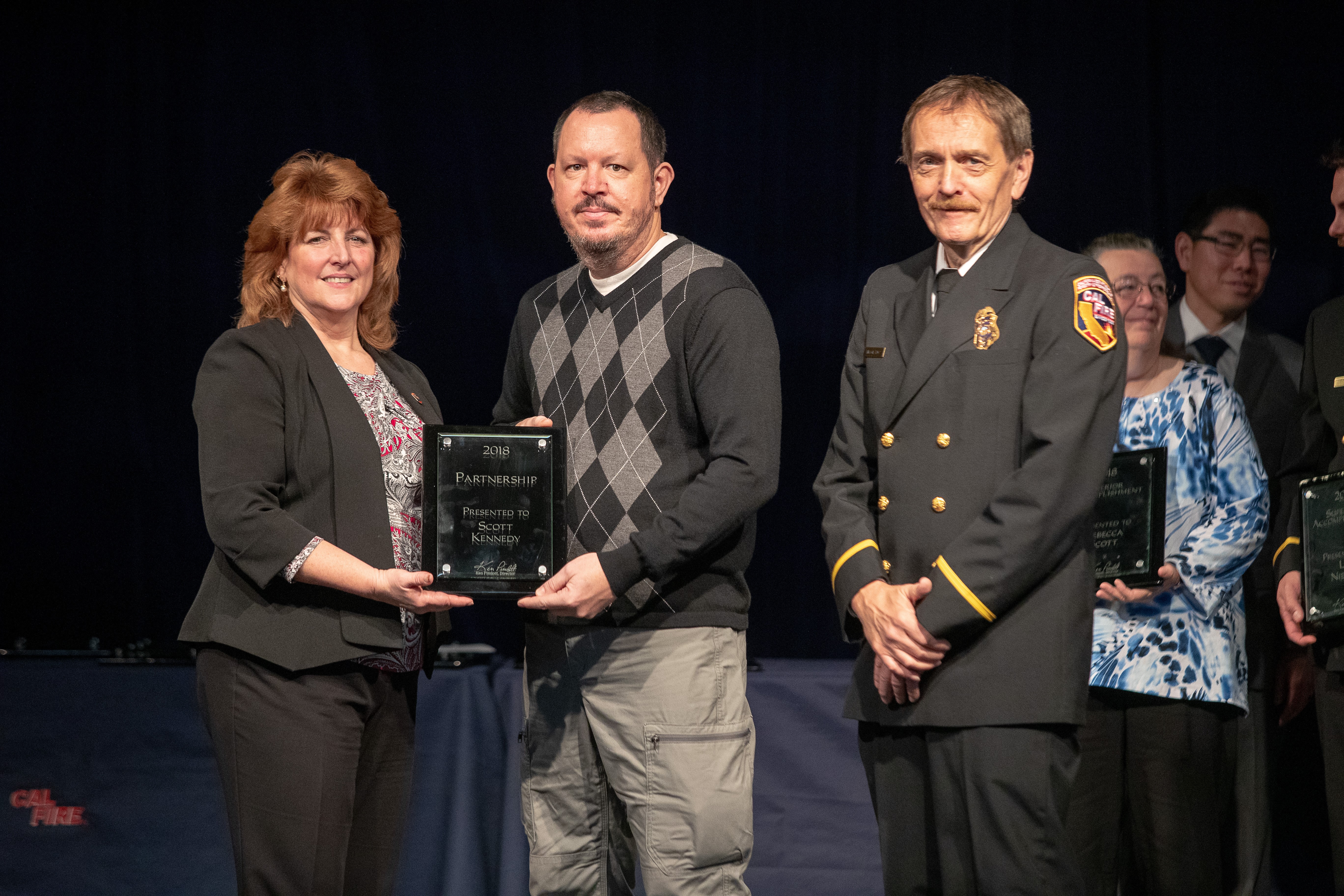 "I appreciate that I was able to contribute and believe that CAL FIRE and CGS also deserve a lot of credit," Kennedy said. "They spent many late nights going through data and refining their recommendations, which in large part were spot-on."
The team evaluated the increased potential for debris flows and flooding based on criteria such as burn intensity and slope steepness within Thomas Fire burn zones. Following this evaluation, WERT summarized the findings and shared with local government agencies to inform them of measures they could consider implementing. In the case of the Thomas Fire, several cities in Santa Barbara County issued evacuations orders as a precautionary measure ahead of forecasted heavy rainfall.
"With a short timeframe, this team recognized the danger a rainstorm would have on the residents in and near the Thomas Fire burn area. The work performed, and the information documented and supplied to county officials was instrumental in issuing evacuations and saving hundreds of lives," said Janet Barentson, CAL FIRE Chief Deputy Director, as she commended the team.
It is not the first time Kennedy and Morgan have worked on post-fire recovery efforts throughout the state. Both engineers served on 10 Watershed Emergency Response Teams collectively, fulfilling various roles.
"It's a great learning experience and privilege to work with the professionals from CGS and CAL FIRE. They do an amazing job of leading the WERT and producing a report that helps identify post-fire hazards," Morgan said.
WERT members from DWR are specifically selected by the Department's Security and Emergency Management Program, managed by Deputy Director Christy Jones.
"The work DWR's engineers performed illustrates and exemplifies our Department's core values of science-driven decision making, safety, and partnership development," Jones said.