DWR's Climate Change Science Leadership Highlighted in Fourth Assessment Brochure
Published: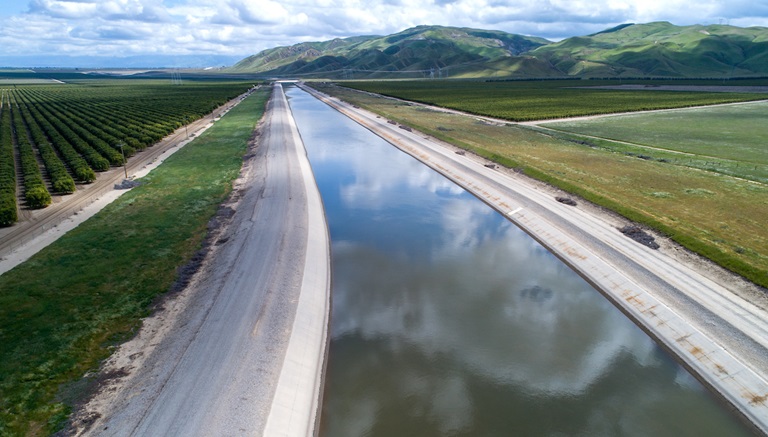 Ever since Deputy Director Robert Potter testified on climate change to a Congressional subcommittee in 1988, the Department of Water Resources (DWR) has been a leading voice in addressing this threat to the state's environment, water supply, and way of life. This week DWR released a summary highlighting its contributions to California's 2018 Fourth California Climate Change Assessment, a collection of reports that give policymakers an overview of looming climate-related dangers to the state's environment and infrastructure.
DWR's three decades of inquiry on this topic have made the Department a frequent interpreter of coming climate impacts to the state. In participating in the assessment project, DWR not only evaluated and recommended the climate models used in many of the assessment's scientific studies, it also worked directly on nine technical reports.
DWR's contributions to the assessment profiled in the just-released summary include:
climate model selection for studies specific to California

two studies on local water suppliers' needs for climate adaptation

two studies about the impacts to the State Water Project (SWP)
Two key reports projected a high likelihood that climate change will reduce the performance of the SWP in delivering water by mid-century. Other studies on local water management pointed to the need for water shortage planning support for small water systems, which DWR has begun providing as part of the implementation of last year's water conservation legislation (AB 1668 and SB 606).
DWR has long had a prominent role in studying the climate crisis to prepare for impacts to water resource management, while at the same time actively reducing the its own carbon footprint. As of 2015, DWR had already lowered its annual GHG emissions by one-half their 1990 levels, or more than one million metric tons, the equivalent of taking over 200,000 cars off the road.
First published in 2006, this joint effort by various California departments is the longest-running climate assessment of its kind.