Visit DWR's Water-wise Landscaping Exhibit at the California State Fair
Published: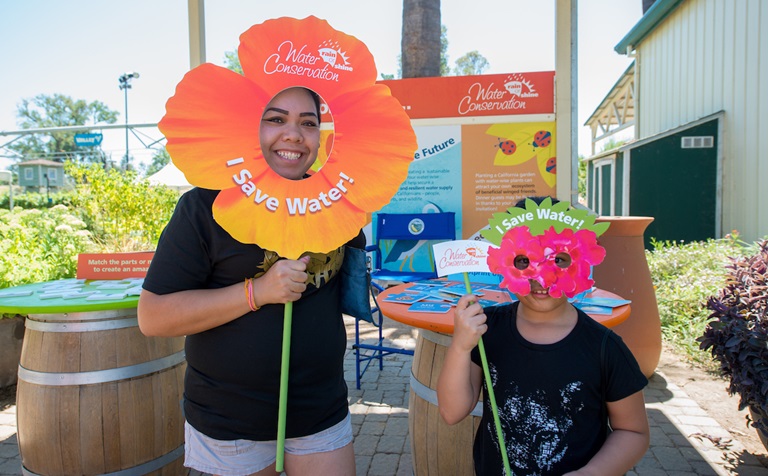 Join the Department of Water Resources (DWR) at the California State Fair in Sacramento to discover ways to cut your outdoor water use through water-wise landscaping. Our exhibit features water-wise garden beds with California native and other water-wise plants, and a step-by-step process for replacing your turf with water-wise and edible plants.
The fair starts July 13 and runs through July 29. Find us at the Farm across from Building B daily from fair opening until 8:00 p.m. Enjoy activities for kids and adults alike, including a water-wise garden quiz to earn poppy seeds.

Water-wise landscapes are beautiful, colorful, and low-maintenance. They attract pollinators and beneficial insects, which help natural ecosystems thrive. Homeowners across California are redefining their landscapes by bringing in water-wise plants – check out some of their stories and pictures for inspiration on how you can create a water-wise California landscape.
View our conservation tips page for more water-saving advice and resources, and visit Save Our Water for details on applying for a turf rebate.