DWR Honors UCLA Scientist for Large Storm Forecasting Efforts with NASA
Published: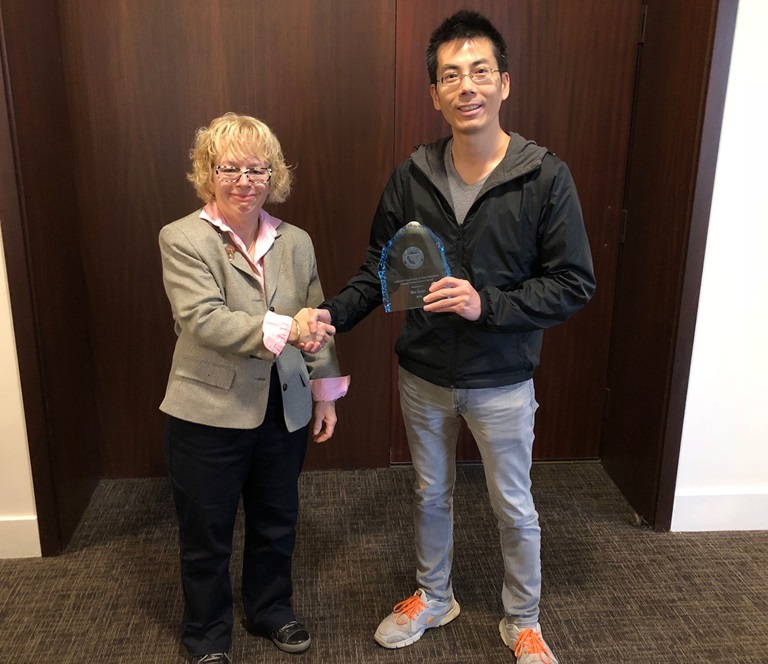 The Department of Water Resources (DWR) presented Dr. Bin Guan with the 2018 Climate Science Service Award for his tool that identifies atmospheric rivers in weather models. The work supports experimental forecasts of these large storms earlier than current models.
Current models only forecast weather patterns up to two weeks in advance. Anticipating atmospheric rivers that bring heavy rain will help water managers balance water supply and flood control operations of their reservoirs.
Dr. Guan works at the University of California, Los Angeles (UCLA) Joint Institute for Regional Earth System Science and Engineering. This scientific collaboration partners UCLA and NASA's Jet Propulsion Laboratory of NASA. DWR contracts with NASA to develop forecasts earlier than National Weather Service models can provide.
"DWR is pleased to recognize Dr. Guan's work in evaluating atmospheric rivers in global weather models and using that information to help develop experimental predictions for atmospheric storms at longer lead times," said DWR Director Karla Nemeth.
DWR's annual Climate Science Service Award recognizes ongoing assistance provided by researchers who work closely with DWR on climate science projects. These partnerships fuel innovations that help DWR and other water agencies respond to greater demands for water efficiency as climate change and California's growing population put greater pressure on the State's water supply and delivery system.
DWR staff presented the 2018 award to Dr. Guan on December 5 at a DWR/Water Education Foundation workshop in Irvine. The topic of the workshop was improving sub-seasonal to seasonal precipitation forecasting.