Tribal Water Summit Climate Conversations
Published: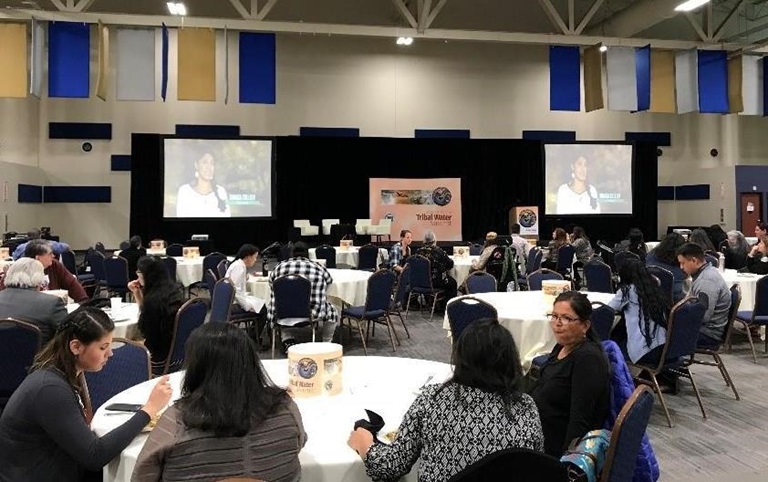 The 19-minute Climate Conversations debuted at the Tribal Water Summit on April 5, 2018 to an audience of about 100 attendees. It was the culmination of a year of trust-building, traveling, editing deadlines, and learning -- for all involved.
Tubatulabal, Tuolumne Me-Wuk, Blue Lake and Pomo tribal members participated in the production, which is now on DWR's YouTube channel.
Tribes face first-hand the consequences of climate change as they depend upon their environment for subsistence, traditional and spiritual practices, and sacred places. These documented video stories, told by multiple generations, provide a lasting legacy. Tribes will be given all the footage shot, so they might preserve these stories for future generations. DWR staff and other state agencies now have greater awareness about tribes' climate vulnerabilities, their conceptual framework and perspectives on strategies for working together to adapt and mitigate for climate change.