Final Sustainable Groundwater Grant Awards Announced
Published: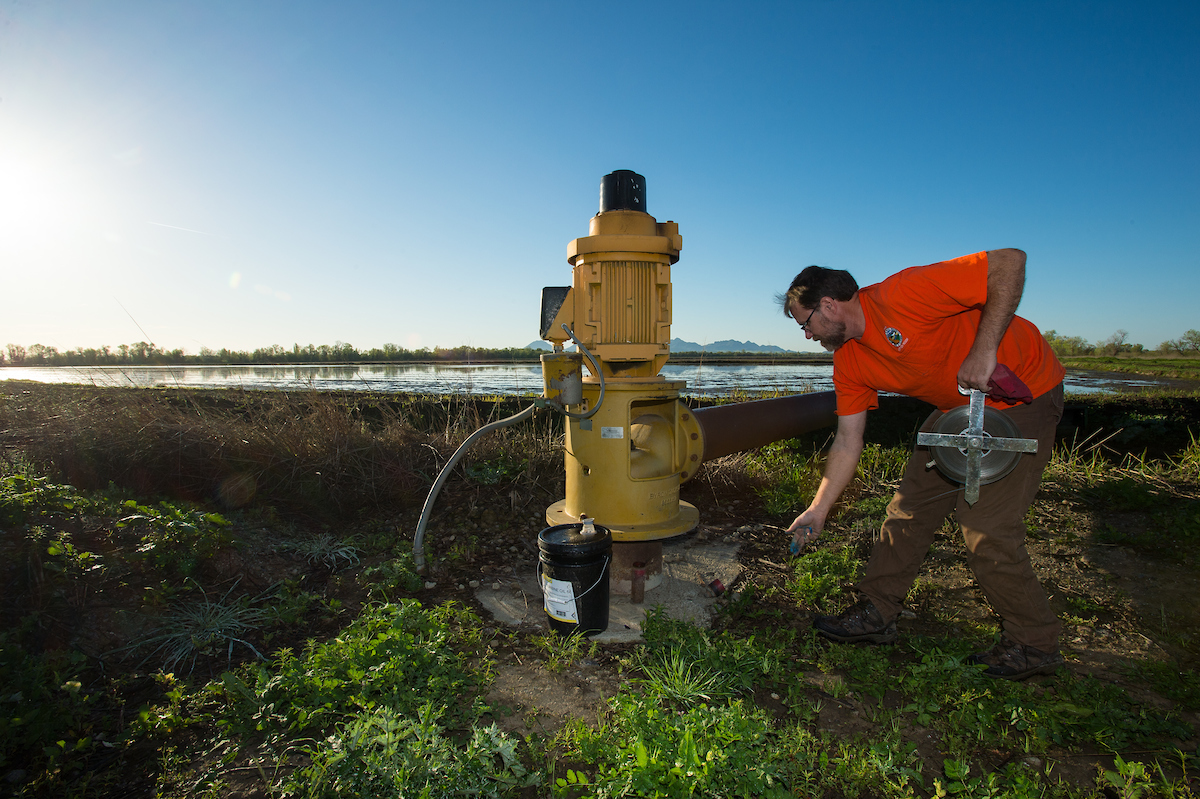 DWR today announced the final awards for the Sustainable Groundwater Planning Grant Program Solicitation The following 78 agencies and organizations will receive a total of $85.8 million in funding for groundwater sustainability projects.
---
Arroyo Santa Rosa Basin Groundwater Sustainability Agency
Asian Business Institute Resource Center
Atascadero Mutual Water Co.
Bear Valley Basin Groundwater Sustainability Agency
Bedford‐Coldwater Sub‐basin Groundwater Sustainability Agency
Big Bear Lake Department of Water and Power
Biola Community Services District
Butte County Department of Water and Resource Conservation
Castaic Lake Water Agency
City of Brentwood
City of Corona
City of Modesto
City of Paso Robles
City of Redding
City of San Diego ‐ Public Utilities Department
Colusa Groundwater Authority
Community Water Center
County of Glenn
County of San Diego
County of San Luis Obispo
Cuyama Basin Groundwater Sustainability Agency
Del Norte County
East Bay Municipal Utility District
Eastern San Joaquin Groundwater Authority
Elsinore Valley Municipal Water District
Fillmore Piru GSA
Freshwater Trust
Indian Wells Valley Groundwater Authority
Inyo‐Water Department, County of
Kern River Groundwater Sustainability Agency
Lassen County
Leadership Counsel for Justice and Accountability
Linda County Water District
Los Angeles County Waterworks District No. 37, Acton
Lower Tule River Irrigation District Groundwater Sustainable Agency
Madera County Water and Natural Resources
Madera County Water and Natural Resources
Marina Coast Water District
Mendocino County Water Agency
Merced Irrigation District
Mid‐Kaweah Groundwater Sustainability Agency
Mid‐Kings River Groundwater Sustainability Agency
Mound Basin Groundwater Sustainability Agency
North Cal‐Neva Resource Conservation and Development Council, Inc.
North Fork Kings Groundwater Sustainability Agency
Padre Dam Municipal Water District
Pajaro Valley Water Management Agency
Petaluma Valley GSA
Sacramento Central Groundwater Authority
Sacramento Groundwater Authority
Salinas Valley Basin Ground Water Sustainability Agency
San Antonio Basin Groundwater Sustainability Agency
San Benito County Water District
San Bernardino Valley Municipal Water District
San Gorgonio Pass Water Agency
Santa Cruz Mid‐County Groundwater Agency
Santa Margarita Groundwater Agency
Santa Rosa Plain GSA
Santa Ynez River Water Conservation District
Self‐Help Enterprises
Shasta Valley Resource Conservation District
Siskiyou County Flood Control and Water Conservation District
Solano Subbasin Groundwater Sustainability Agency
Sonoma Valley GSA
Southeast Sacramento County Agricultural Water Authority
Sutter County Development Services
Tehama County Flood Control & Water Conservation District
The Nature Conservancy
Tulelake Irrigation District
Upper Ventura River GroundwaterAgency
Walnut Valley Water District
West Stanislaus Irrigation District
West Turlock Subbasin GSA
Western Municipal Water District
Westlands Water District
White Wolf Groundwater Sustainability Agency
Yolo County Flood Control and water Conservation District
Yuba County Water Agency
The funding provides a means for local communities to create long-term sustainable groundwater management plans as required by law that help protect basins and their beneficial uses. Ultimately these plans are intended to facilitate basin-wide and regional sustainability. DWR will begin working with the grant applicants to develop and execute grant agreements.
View this complete table of grant awards and read more information about the Sustainable Groundwater Planning Grant Program.