Bethany Dams Improvement Project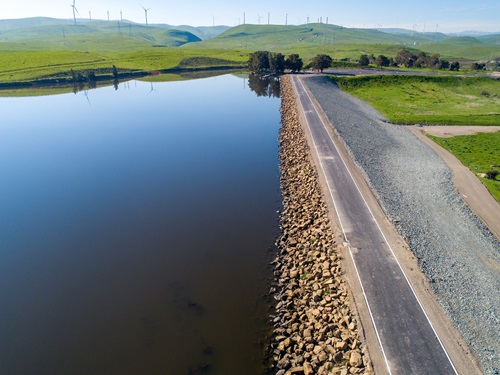 The Bethany Dams Improvement Project that includes improvement repairs to the Bethany Forebay Dam and four auxiliary dams in Alameda County is planned for completion in 2022. The 110-foot high earthen embankment Bethany Forebay Dam and four saddle dams were completed from 1961 to 1967 and impounds Bethany Reservoir. Construction for physical security upgrades, such as gates and cameras, at Bethany Dam is planned by end of 2022.
The California Department of Water Resources (DWR) routinely inspects Bethany Dams and their associated facilities to ensure they remain safe and are performing as intended. Inspections by DWR and independent consultants deem Bethany Dams and Reservoir safe for continued use and are being operated and maintained properly. From recent dam safety inspections, the following items were identified and planned for:
a comprehensive plan to repair rodent burrow holes and repair erosion gullies, and

a long-term plan to protect the embankments from future rodent habitation.
Located 10 miles northwest of Tracy, Bethany Reservoir serves several purposes, such as a forebay for the South Bay Pumping Plant (the start of the South Bay Aqueduct of the State Water Project), afterbay for Banks Pumping Plant, conveyance facility for the California Aqueduct, and recreational facility that includes picnicking, boating, biking, and hiking.
The Project
DWR plans to perform the following maintenance activities as part of the Bethany Dams and Reservoir Improvement Project:
restoration measures – excavate and backfill each downstream dam face to repair rodent holes and erosion areas.

preventative measures – place downstream embankment rock slope protection with wire mesh underlayment to prevent future rodent burrowing.
Project Components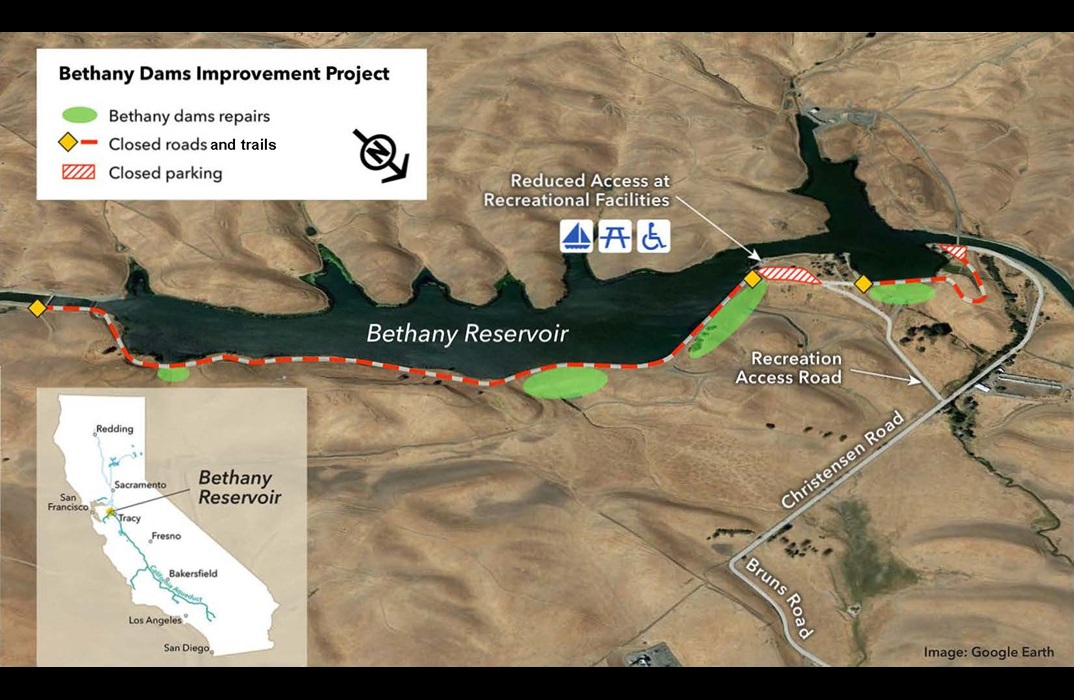 What to Expect
Bethany Reservoir State Recreation area is open to the public. For more information, visit the CA Parks website.
During the project, DWR will be operating construction equipment and transporting materials to the site. Some localized noise and increased activity may be expected.
Parking lot two at Bethany Reservoir's Forebay Dam has limited access.

Temporary closure of a one-mile section of the 1.8 mile trail along the reservoir.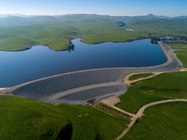 Contact Us
For more information on the Bethany Dams Improvement Project, contact:
or call Maggie Macias at: (916) 820-7662